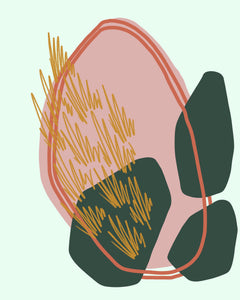 This 8x10 print is apart of a series titled: New Beginnings.
This series touches on emotions, thoughts and challenges that come with creating a new normal for yourself.
My hope is to focus on the positive aspects of a new and challenging season. I hope you can see that as you look at these pieces.